The registration, user account, and score reporting services on this website will be temporarily unavailable on Tuesday, August 27, between 6:45 a.m. and 12:00 p.m. eastern time, for system maintenance. We apologize for any inconvenience.
Tests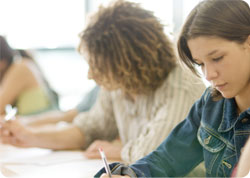 What tests do I need to take? Testing requirements are dependent on certification type. Read about which tests are required for certification in Connecticut.
Information about each test. Get specific information about a test, including when and where you can take the test, and access preparation materials by selecting the test from the following list.